NOTE: YOU NEED TO HAVE REGISTERED WITH US IF YOU WANT TO ROLL WITH US IN THE 2021 NYC HALLOWEEN PARADE. IF YOU HAVE NOT, PLEASE CLICK HERE TO DO SO.
INSTRUCTIONS TO FOLLOW ONCE YOU HAVE REGISTERED
If you attend our CPDSA Halloween Costume Party in Central Park, we will go together to the Parade. Note that you must be costumed to participate in the Parade.
Please download your pass ahead of time. You can keep it on your phone or print it.
Click here to download your CPDSA 2021 Halloween Parade Pass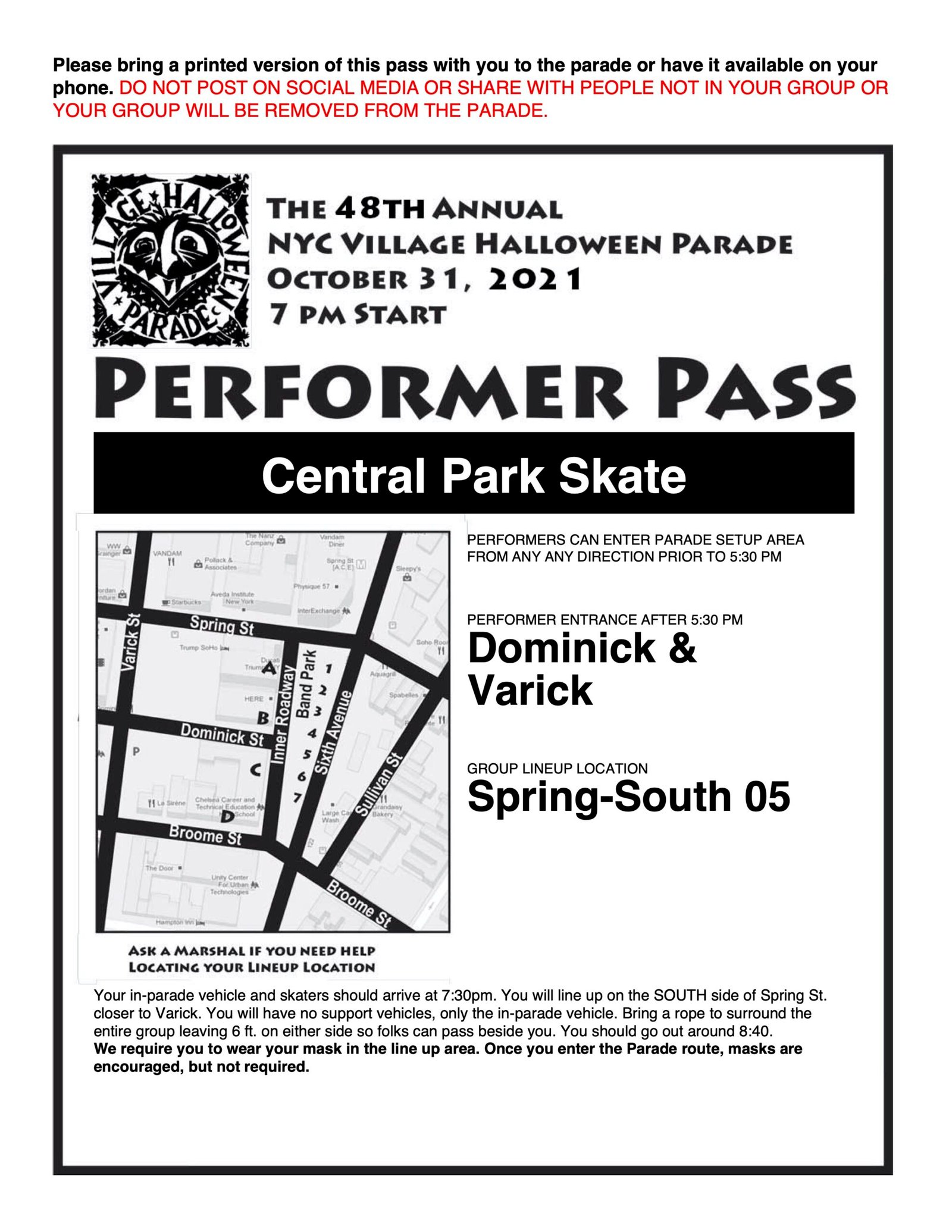 If you prefer to join us directly at the Parade, please:
1. Be at the lineup area at 7:30 PM, on Spring St between Varick St and Inner Roadway,
on the South side of Spring St, Section 5.
2. Please wear a mask in the Line Up Area
3. Make sure you have your pass with you (on your phone or printed)